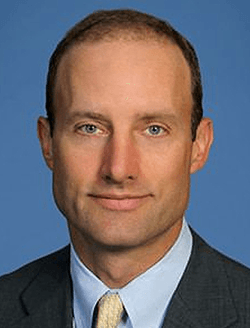 Kris J. Alden, M.D., Ph.D.
Hip, Knee & Shoulder Reconstruction
Partner, Hinsdale Orthopaedics
Biography
Dr. Kris J. Alden is a board certified orthopaedic surgeon who is fellowship trained in hip and knee reconstruction. He completed a dual degree program in which he received his M.D. and Ph.D. concurrently at the University of Illinois at Chicago. His Ph.D. thesis in biophysics garnered the Outstanding Thesis Award for research excellence upon his graduation. After graduation, Dr. Alden completed a residency in orthopaedic surgery at the Johns Hopkins Hospital in Baltimore, Maryland. Upon completion of his residency, Dr. Alden began his fellowship in hip and knee reconstruction surgery at Mayo Clinic in Rochester, Minnesota. While there, he trained in the latest approaches to hip and knee replacement, minimally invasive surgery, and complex revision joint replacement.
With a particular interest in using innovative techniques, Dr. Alden strives to achieve the best results for active patients with hip and knee arthritis, offering both non-surgical and surgical treatments.
Dr. Alden specializes in the direct anterior approach to total hip replacement surgery. This is a minimally invasive technique that provides less discomfort, a faster recovery, and enhanced mobility for patients undergoing hip surgery. He also performs customized knee replacements which allow the surgeon to tailor the surgery to a patient's unique knee anatomy, reducing the risk of misalignment. These technologies improve the patient's outcome by extending implant longevity and helping the patient regain an active lifestyle. Dr. Alden performs complex revision surgeries including direct anterior hip revision surgery, distal femur replacement, and total femur replacement.
Dr. Alden strives to significantly improve the quality of life for his patients, focusing on increasing their level of activity and mobility. He dedicates much time during appointments to answering questions and explaining reasoning for recommended care. Dr. Alden and his team do the utmost to provide you with highest level of care.
Fellowship, Mayo Clinic Department of Orthopaedic Surgery, Rochester, MN
Residency, Johns Hopkins Hospital, Baltimore, MD
Internship, Johns Hopkins Hospital, Baltimore, MD
Ph.D., Physiology and Biophysics, University of Illinois at Chicago, Chicago, IL
M.D., University of Illinois at Chicago, College of Medicine, Chicago, IL
Orthopaedic Surgery
Certified Independent Medical Examiner (ABIME)
Anterior Total Hip Replacement
Anterior Hip Revision
Cartilage Repair
Hip & Knee Joint Replacement Surgery
Hip Resurfacing
Knee Arthroscopy
Minimally Invasive Surgery
Outpatient Joint Replacement
Revision Joint Replacement
Shoulder Replacement
Partner, Hinsdale Orthopaedics
Clinical Associate Professor, Department of Surgery University of Chicago
Bolingbrook Hospital
Hinsdale Hospital
La Grange Memorial Hospital
Elmhurst Memorial Hospital
Munster Specialty Surgery Center
Salt Creek Surgery Center
American Academy of Orthopaedic Surgeons (AAOS)
American Association of Hip and Knee Surgeons
We have no other experience to compare to. This was the first joint replacement surgery in our immediate family. But without hesitation, we would recommend Dr. Alden and his excellent staff. Dr. Alden made my mom feel at ease with his easy-going manner. Once he established that surgery was the best course of action, he made it clear that the timeline was entirely up to us - absolutely no pressure. He carefully explained her options, fully answered our questions and discussed the expectations of surgery. Interaction at the hospital and follow-up at the office was likewise caring and patient. Thank you Dr. Alden for giving my mom a new period in her life of increased mobility and much less pain.
Dear Dr. Alden, Thank you, thank you with all my heart, for your generosity and kindness to me. I'm so, very happy you were my doctor. I thank "God" for you and the successful operation on my knee. I can't stress enough on how caring and compassionate a person you are. Also, my husband, John, thanks you. God's Blessings for you and your family.
Dear Dr. Alden, I feel so very blessed to have been sent to you for my surgery. You are the kindest Doctor we've ever met and oh what a wonderful surgeon. Thank you for fixing an old lady up. God Bless You.
1200 South York Road
Suite 4110
Elmhurst, IL 60126
Tel:
Fax: (630) 279-2519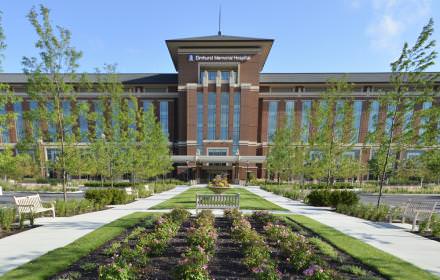 8141 S. Calumet Ave.
Munster, IN 46321
Tel:
Fax:(219) 961-9556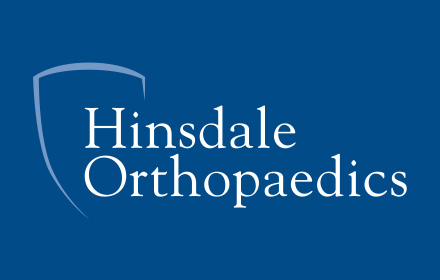 4700 Gilbert Avenue
Suite 51
Western Springs, IL 60558
Tel:
Fax: (708) 387-1720