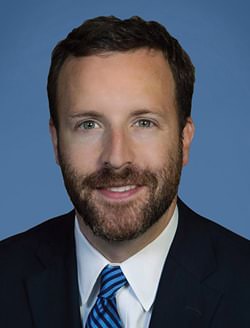 Justin M. LaReau, M.D.
Hip & Knee
Partner, Hinsdale Orthopaedics
Biography
Dr. Justin LaReau, a University of Michigan Medical School graduate, specializes in reconstructive surgery of the hip and knee. While completing his orthopaedic surgery residency at Henry Ford Hospital in Detroit, Michigan, Dr. LaReau served as Chief Resident and received the Resident Research Award. His subspecialty training includes a fellowship in adult reconstructive surgery at New England Baptist Hospital and an additional fellowship in hip preservation surgery at the Children's Hospital of Boston.
Dr. LaReau possesses a passion for orthopaedic research and humanitarian outreach. His research in orthopaedic trauma, pediatric orthopaedics, and joint replacement surgery has been presented at national meetings. His outreach efforts have included work within the United States as well as surgical mission efforts in South America. Dr. LaReau is an active member of the American Academy of Orthopaedic Surgeons. Dr. LaReau joined the skilled team of physicians at Hinsdale Orthopaedics in March 2010.
Fellowship, Children's Hospital Boston/Harvard Medical School, Boston, MA
Fellowship, New England Baptist Hospital/Tufts Medical Center, Boston, MA
Residency, Henry Ford Health System, Detroit, MI
M.D., University of Michigan Medical School, Ann Arbor, MI
Orthopaedic Surgery
Certified Independent Medical Examiner (ABIME)
Anterior Total Hip Replacement
Fracture Care
Hip Preservation Surgery
Knee Arthroscopy
Periacetabular Osteotomy
Revision Total Hip Replacement
Revision Total Knee Replacement
Surgical Dislocation
Total Hip Replacement
Total Knee Replacement
Partner, Hinsdale Orthopaedics
Hinsdale Hospital
La Grange Memorial Hospital
Good Samaritan Hospital
Elmhurst Memorial Hospital
Salt Creek Surgery Center
American Academy of Orthopaedic Surgeons (AAOS)
American Association of Hip and Knee Surgeons (AAHKS)
It's been almost 2 years since the first surgery, and almost a year since the second. I have had no problems or complications with the implants. Since I can take the grandkids to do the things we like to do without any pain, I couldn't be more pleased with my experiences. If you are you are trying to determine whether to have an anterior hip replacement, or select a surgeon to perform the procedure, and are considering Dr. Justin LaReau, I would highly recommend him and his staff.
I thank Dr. LaReau for giving me a few more years of pain free living. My surgery took four and a half hours and he was still smiling when he told my wife and daughter that everything went well. After two months of physical therapy--I was able to walk a mile. - Arthur W.
Dr. LaReau is committed to giving his patients the same chance at the best quality of life they can have. He wanted Caitlyn to be able to do everything a normal 16-year-old should be able to do. Go to a dance, drive a car, and walk without pain. Because of his skill and experience he was about to give that gift to our daughter. The best words we ever heard were when Dr. LaReau said to us that he could do this surgery for Caitlyn.
550 West Ogden Avenue
Hinsdale, IL 60521
Tel:
Fax: (630) 323-6169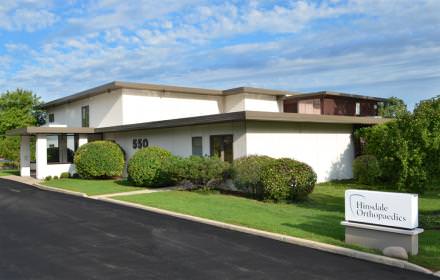 4700 Gilbert Avenue
Suite 51
Western Springs, IL 60558
Tel:
Fax: (708) 387-1720