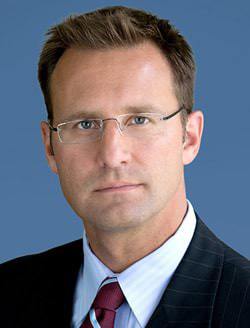 Steven C. Chudik, M.D.
Arthroscopic Shoulder & Knee Surgery, Sports Medicine
Partner, Hinsdale Orthopaedics
Biography
Board certified in orthopaedic surgery and sports medicine and fellowship trained in shoulder surgery and sports medicine, Dr. Chudik is a pioneer in arthroscopic shoulder and knee surgery for "athletes" of all abilities. From budding and professional athletes to weekend warriors and weekday workers, Dr. Chudik prides himself on providing individualized care and developing a treatment plan that is right for each patient's lifestyle and functional goals.
Practicing at Hinsdale Orthopaedics since 2002, Dr. Chudik specializes in arthroscopic repair and revisions of shoulder rotator cuff, labral and cartilage tears and knee ACL, ligament, meniscus, and cartilage injuries. Dr. Chudik developed and patented several advanced arthroscopic techniques, instruments, and implants to improve patient outcomes, including arthroscopically rebuilding a broken glenoid (shoulder socket), resurfacing (replacing) a shoulder joint, repairing shoulder labrums after shoulder dislocations, revising previously failed ACL surgeries, and repairing ACL injuries in children with open growth plates.
A graduate of the University of Chicago Pritzker School of Medicine, Dr. Chudik continues his academic pursuits as a clinical assistant professor for Loyola University of Chicago where he mentors honors medical students in research and orthopaedics. Dr. Chudik has established an orthopaedic research and education foundation, OTRF, that funds unbiased orthopaedic research, conferences, and seminars for other healthcare professionals a newsletter, and an athletic training residency program, all to promote safe, active, and healthy lifestyles.
Dr. Chudik is an active researcher, collaborating with scientists at Argonne National Laboratory and Hines VA Musculoskeletal Biomechanics Laboratory to help develop new and improved orthopaedic treatments for his patients. He is an author of numerous papers and patents and continues to strive to develop new, innovative, and minimally invasive shoulder and knee surgical procedures. He is a reviewer for two prestigious orthopaedic journals; The American Journal of Sports Medicine and Arthroscopy: The Journal of Arthroscopic and Related Surgery. Dr. Chudik is a member of the Council of Delegates, as well as a committee member for the American Orthopaedic Society of Sports Medicine. He serves as a faculty instructor for the American Academy of Orthopaedic Surgeons, the American Shoulder and Elbow Society, and the Arthroscopy Association of North America, where he lectures and demonstrates new and advanced surgical techniques to other orthopaedic surgeons from around the world. He also serves as team physician for the USA Swimming Sports Medicine and Science Network High Performance Team.
Fellowship, Shoulder Surgery and Sports Medicine, Hospital for Special Surgery, New York, NY
Residency, University of North Carolina Hospitals, Chapel Hill, NC
M.D., University of Chicago, Pritzker School of Medicine, Chicago, IL
Orthopaedic Surgery
Orthopaedics Sports Medicine
Shoulder
Clavicle Fractures
Failed Shoulder Surgeries
Labral Tears
Proximal Humerus Fractures
Rotator Cuff Tears
Shoulder Arthritis and Replacement
Shoulder Dislocations
Knee
ACL, MCL, LCL, PCL, Pediatric ACL
Cartilage Tears
Failed ACL Surgery
Ligament Injuries
Meniscus Tears
Osteochronditis Dissecans (OCD)
Patellar Dislocations
Elbow
Tunnelless distal biceps repair
Tunnelless ulnar collateral ligament (UCL) reconstruction (Tommy John surgery)
Little League elbow
Instability and dislocations
Tendon injuries
Tendon Ruptures
Achilles (Ankle)
Biceps/Triceps (Elbow)
Hamstring
Patella/Quadricep (Knee)
Pec Major/Biceps (Shoulder)
Partner, Hinsdale Orthopaedics/Sports Performance Institute
Sports Medicine Director, La Grange Memorial Hospital
Clinical Assistant Professor, Loyola University of Chicago
Research Associate, Argonne National Laboratories
Research Associate, Hines VA Musculoskeletal Biomechanics Laboratory
Founder, Orthopaedic Surgery and Sports Medicine Teaching and Research Foundation (OTRF)
President, Orthopaedic Technologies
Team Physician for Lyons Township High School
Team Physician for Hinsdale South High School
Team Physician for Nazareth Academy
High Performance Network, USA Swimming
Reviewer, Arthroscopy: The Journal of Arthroscopic and Related Surgery
Reviewer, American Journal of Sports Medicine
Reviewer, Journal of Shoulder and Elbow Surgery
Hinsdale Hospital
La Grange Memorial Hospital
Good Samaritan Hospital
Elmhurst Memorial Hospital
Salt Creek Surgery Center
Team Physician for Hinsdale South High School
Team Physician for Lyons Township High School
Team Physician Nazareth Academy
American Academy of Orthopaedic Surgeons (AAOS), Fellow
Arthroscopy Association of North America (AANA)
American Orthopaedic Society for Sports Medicine (AOSSM)
Council of Delegates, August 1, 2008 to July 31, 2011
Health Policy & Ethics Committee, 2009 to 2012
American Shoulder and Elbow Surgeons
Arthroscopic Bankart Repair surgical video
Arthroscopic Glenoid Reconstruction (Bony Bankart)
Arthroscopic all-epiphyseal reconstruction for pediatric ACL tears
Arthroscopic assisted anterior cruciate ligament (ACL) reconstruction
Meet Dr. Chudik
The Patient Experience
Innovation
Chicago Magazine Features Dr. Steven Chudik
I am doing things now I couldn't before my surgery with Dr. Chudik. I have my active lifestyle back and I'm looking forward to being able to play with my daughter as she grows up. Maybe even teach her how to play rugby. - Shawn B.
Dr. Chudik gave me my life back. I'm able to do things that had been impossible for years and even try some new ones I would never have considered like paddle boarding. I never realized how much I was compensating to make up for my bad shoulder. I'm so glad I found Dr. Chudik. - Debbie B.
I had an extremely favorable impression of Hinsdale Orthopaedics and my experience with Dr. Chudik after successfully repairing my torn meniscus in my right knee.
1034 Warren Avenue,
Downers Grove,
IL 60515
Tel:
Fax: (630) 288-7371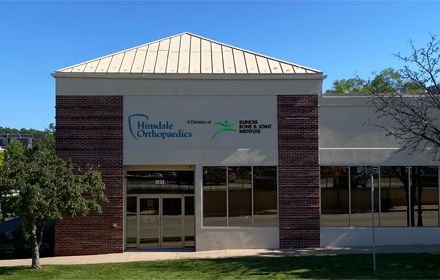 4700 Gilbert Avenue
Suite 51
Western Springs, IL 60558
Tel:
Fax:(708) 387-1720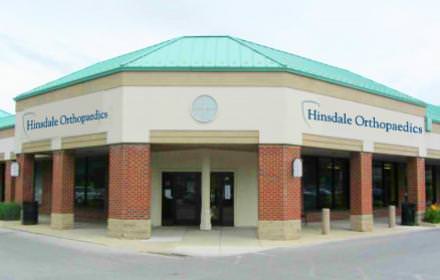 1010 Executive Court
Suite 250
Westmont, IL 60559
Tel:
Fax: (630) 323-5610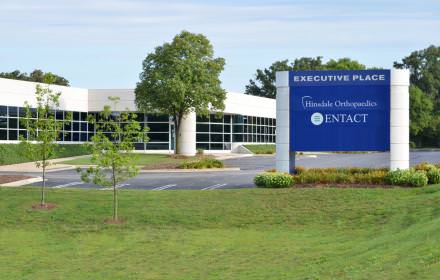 Visit Dr. Chudik's websites