Adding to Our Team of Outstanding Physicians.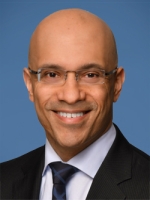 Welcoming Our New JOINT REPLACEMENT, TRAUMA & ORTHOPAEDIC ONCOLOGY SURGEON
Dr. Nikhil K. Chokshi is a board certified orthopaedic surgeon who treats all orthopaedic conditions, but focuses on joint replacement, trauma and orthopaedic oncology.
Dr. Chokshi received a Doctor of Medicine degree from Washington University in St. Louis and completed his residency in orthopaedic surgery at Seton Hall University in New Jersey. Following his residency, Dr. Chokshi completed two fellowships at University of Sydney/Royal Prince Alfred Hospital; Arthroplasty and Orthopaedic Oncology and Orthopaedic Trauma.
Dr. Chokshi has performed extensive research to continually improve outcomes of treatment. Dr. Chokshi partners with his patients throughout their treatment and recovery process, working together to achieve positive results.
Dr. Nikhil Chokshi performs the Direct Anterior Hip Replacement and Patient Specific Knee Replacements.