Ashley Okigawa, PA-C
Physician Assistant for Dr. Puppala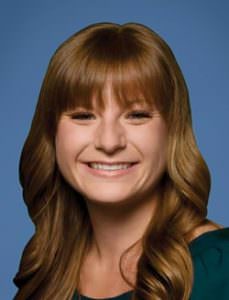 Ashley Okigawa, PA-C is a board-certified physician assistant licensed to practice medicine as well as prescribe medication in the state of Illinois under physician supervision. She works directly with Dr. Puppala in clinic, hospital, and operating room settings.
Ashley graduated with highest honors from the University of Illinois at Urbana-Champaign. She went on to receive her master of medical science in physician assistant studies from Midwestern University.
Ashley's medical training included several specialties and she electively focused on orthopaedics and surgery.
Education
B.S., Kinesiology, University of Illinois at Urbana-Champaign, IL
M.M.S., Physician Assistant Studies, Midwestern University, Downers Grove, IL
Areas of Specialty
Current and Previous Appointments
Staff PA, Hinsdale Orthopaedics
Privileges at Advocate Good Samaritan Hospital, Presence St. Joseph Medical Center, Silver Cross Hospital, Salt Creek Surgery Center
Professional Memberships
American Academy of Physician Assistants (AAPA)
Illinois Academy of Physician Assistants (IAPA)